Bend, OR Automotive Paint Protection Film
Dirt, rocks, insects, water and UV light are just some of the damaging elements that can take a toll on your car's finish. Even if you only drive back and forth to work, your vehicle's paint is damaged little by little every day. Superior Shield has the solution! We professionally install premium-quality automotive paint protection for drivers in the Bend, OR area. There's no better way to preserve your vehicle's finish right now and far into the future.
Take pride in the car you drive by investing in the best level of paint protection on the market – PremiumShield Elite. Our team of certified film installers skillfully apply this best-in-class paint protection film to your ride, completely shielding the finish from paint chips, bug stains and debris.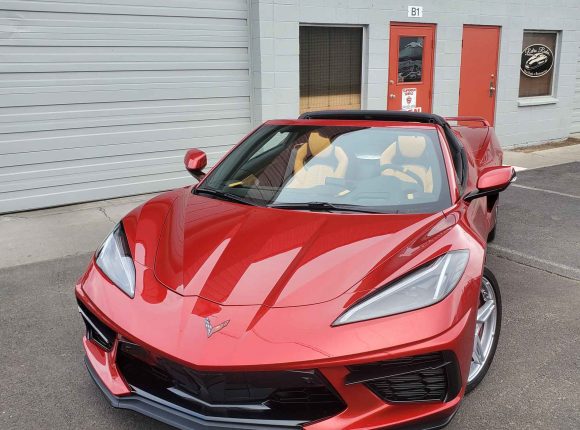 The Benefits of Paint Protection
How can automotive paint protection film installed by our experts in Bend, OR benefit your vehicle? Here are just some of the ways our cutting-edge products offer exceptional protection for your ride, from bumper to bumper:
Self-healing: Our revolutionary films are self-healing, which means that minor road rash, as well as scratches and swirls that occur from washing and waxing, heal over time. Your vehicle will maintain a showroom-quality finish for years to come!
All-over protection: The alternative to our paint protection films is a clear bra that only offers coverage for the front and back of the car. We offer comprehensive protection for your entire ride, if desired. Headlights, mirrors, bumpers, hoods, roofs and more can be completely covered to entirely preserve your vehicle's finish.
Customization: We computer-cut all patterns that are vehicle specific, which means that you can protect your entire vehicle if you choose, or you can protect individual elements according to your preferences.
Best of all, you get the peace of mind that comes with a lifetime limited warranty on every installation. We fully stand by our products and are committed to protecting your vehicle.

Protect Your Vehicle's Paint
There's no better way to preserve the color and finish of your vehicle than with paint protection film installed by the pros at Superior Shield. Learn more about our capabilities or request a free estimate today by calling us at 541-815-3100.